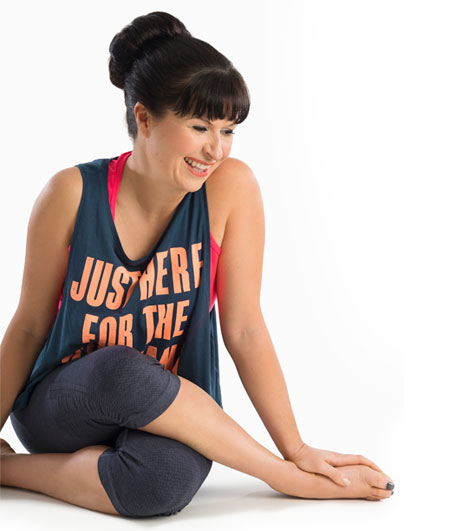 Greetings and Namaste
All of your comments , thoughts and messages are important to us.
---
For event bookings please contact bookings@santoshayoga.co.uk
---
Want to receive our newsletter? Please enter your email address below.
We never pass on your details to other companies.
Andrea's yoga teaching supports you to navigate through life – giving the body and mind hurdles and challenges to really get you moving and make you think.  Andreas classes are the best I have been to – her knowledge and love for yoga is infectious and I learn something new every week.   Andrea's classes are for the mind, body and soul!!
Andrea's deep passion and knowledge of yoga and its philosophies is reflected in her teaching which is inspirational, encouraging and a lot of fun. Her story telling and mastery of the ancient Sanskrit texts give her classes a spiritual dimension alongside the challenging physical asana practice. No classes are ever the same and each week we look forward to learning something new and stimulating.